The loudest UAD bundle ever is here – Three iconic amps; the distinguished Bluesbreaker 1962, the ultra-rare Silver Jubilee 2555, and the rock alpha dog Plexi Super Lead 1959, are now available. The modeled amps are unique specimens from Marshall's own collection, kept in pristine shape for decades, now captured in digital form by Softube's expert algorithm team.
---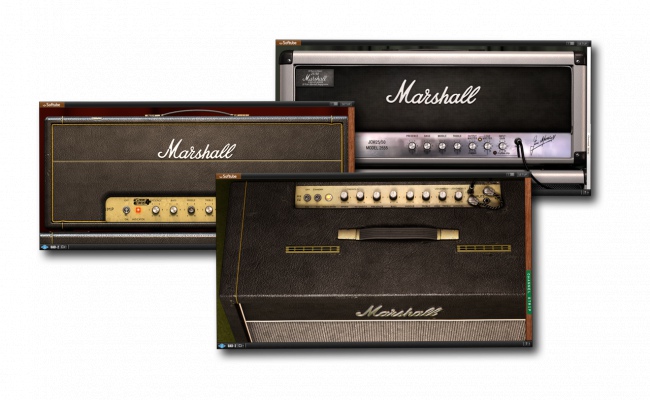 Read more, watch videos, or purchase Marshall Legends on Universal Audio's web site: www.uaudio.com​/marshall-legends-bundle.html
Analog Realism
A giant leap ahead of the competition, these are the only amplifier plugins featuring Universal Audio's Unison technology. Unison configures the UAD Apollo physical circuitry, giving the same crucial interaction between guitar and audio interface as between guitar and actual amp. Never before has the level of realism been this high.
Voiced by a Legend
The multi-mic choices have been expertly chosen by Tony Platt, one of the greatest authorities on the Marshall sound with credits for AC/DC's Highway to Hell and Back in Black.
To experience the most authentic emulation of guitar amps to date – start the demo now and experience the sound of Marshall, done right: www.uaudio.com​/support​/uad​/84.html
Marshall Legends is exclusively available for Universal Audio's UAD-2/Apollo platform. Previous owners of the Marshall Plexi Super Lead plugin can upgrade to the full bundle.