Part of the Augmented Series, Augmented STRINGS Intro is a streamlined version of an instrument that combines rich sampled strings with state-of-the-art synth engines in an approachable and inspiring way, giving today's sound explorers the quickest route to the fresh string sounds they've always wanted. Advanced hybrid sounds, instant sound morphing, simple macro controls, and a mix-ready sound – software strings reinvented.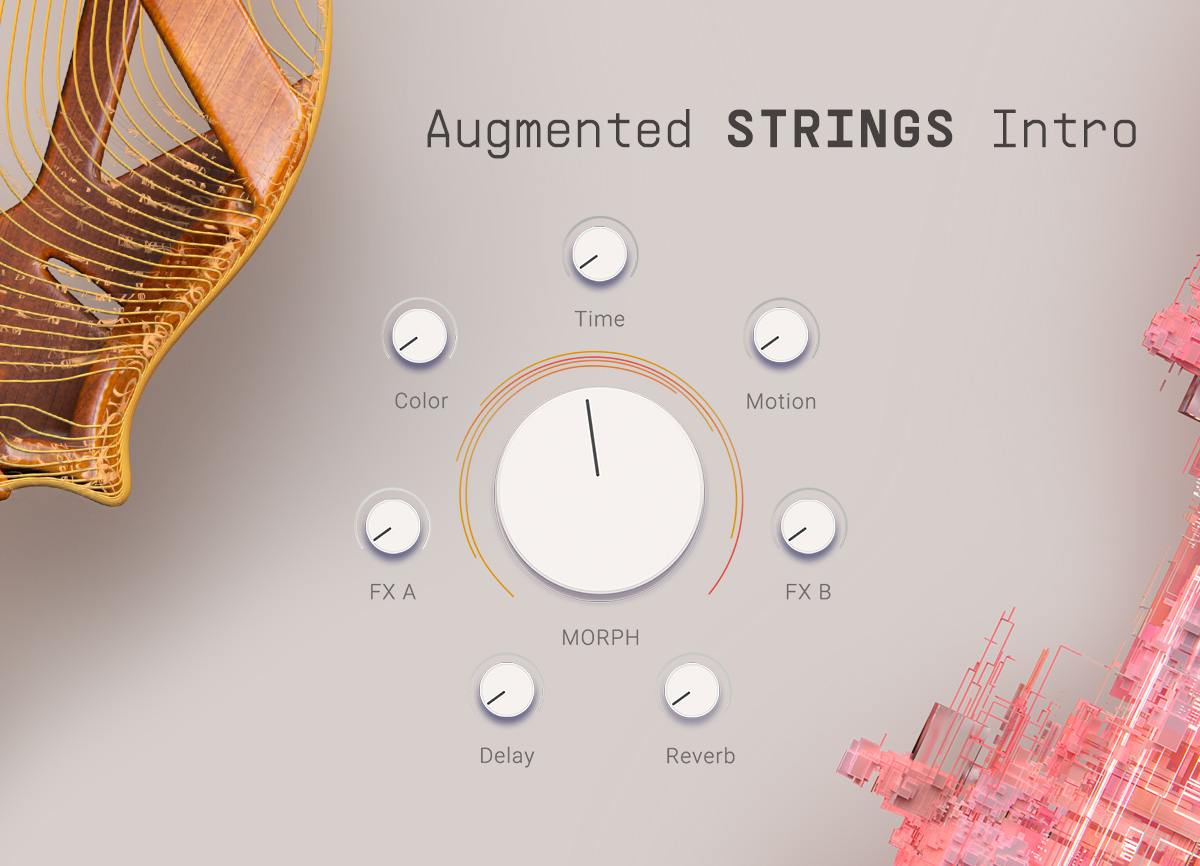 In the search for the next generation of acoustic instrument sounds, Arturia have enlisted some of the world's best recording houses, sound designers, and instrumentalists, combining them with state-of-the-art synthesis and workflow-oriented design, resulting in an entirely new sonic experience.
Free to download until April 30th
A new string palette
Immersive, orchestral, cinematic, and everything in between – these are traditional instruments transformed into sounds unlike anything you've ever heard.
Combine authentic with abstract
Every preset features up to 4 layers of sound, with any combination of string samples, virtual analog, wavetable, harmonic, and granular synthesis.
Morphing power
The Morph control gives you truly unique & ever-evolving sound with one click. Move and transform between layers and adjust multiple parameters at once.
Transform sound instantly
Make dramatic, expressive changes with streamlined macro controls that intelligently alter every aspect of your sound – perfect dynamics and variety every time.
Coming soon: Augmented Series
Acoustic Instruments Reinvented
Unique fusions of sampling, synthesis, and musical expression, propelling acoustic and traditional instruments into inspiring contemporary production territory for today's music makers. Go beyond conventional libraries and virtual instruments, and unlock an enhanced hybrid soundtrack for the modern age.