A sleek all-black exterior and unique space-age design primes this hybrid beast for an interplanetary sonic voyage – and you're invited. Discover MicroFreak Stellar Limited Edition now, exclusively at dealers.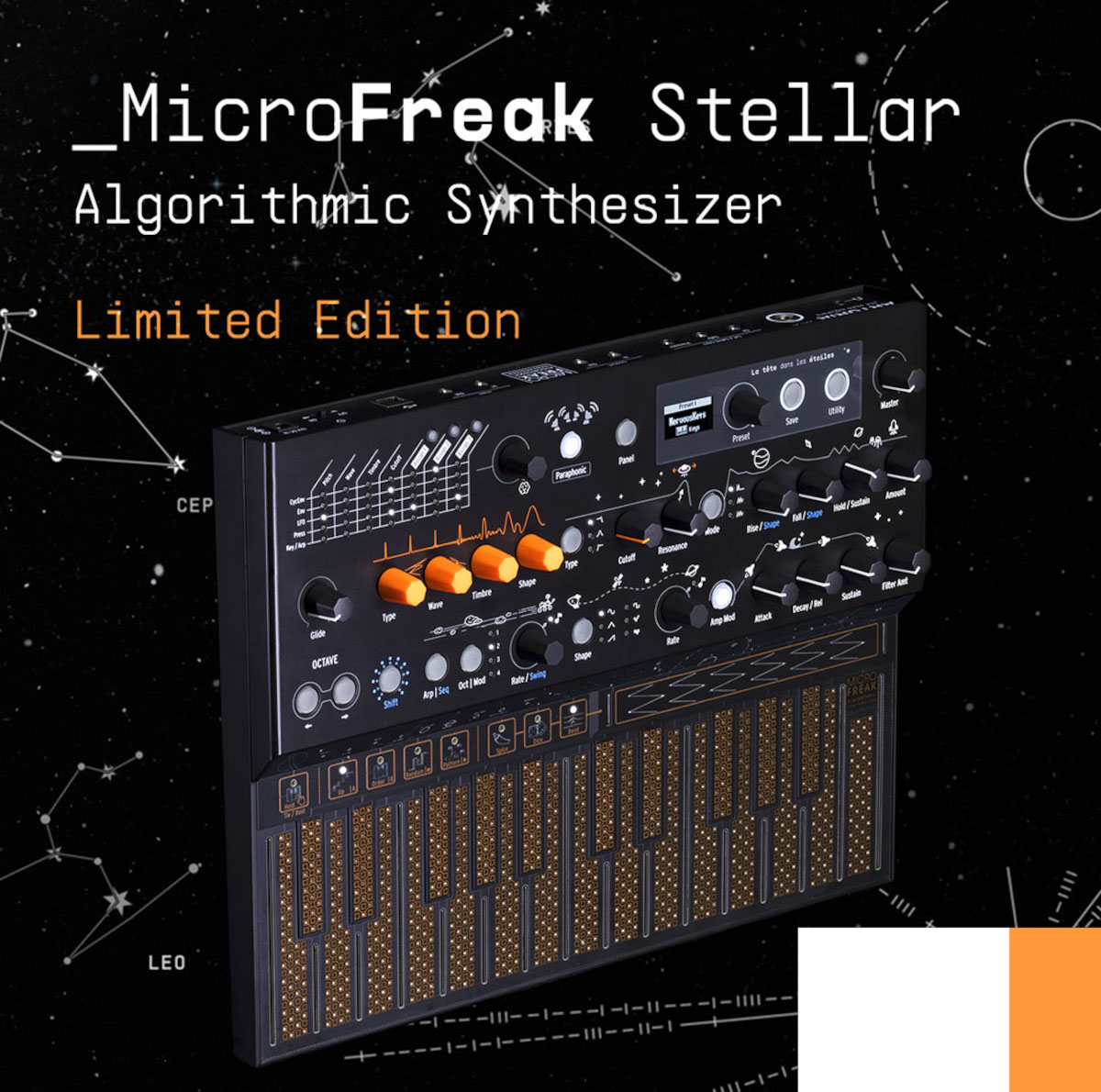 _MicroFreak Firmware V5:
Sampling, granular, and beyond.
Available from May 30th, MicroFreak's V5 firmware introduces user sample importing, a sample playback engine, 3 new granular engines, enhanced envelopes, and more – free for all MicroFreak versions, including MicroFreak Stellar Limited Edition.