Die Firma Eisenberg hat den VIER Synth vorgestellt. Das ist nach dem EINKLANG, welcher mir ehrlich gesagt gar nicht gefällt, der zweite Synth. VIER emuliert den Doepfer MS-404, welcher wiederum auf einem MS-404. Hier ist die Ankündigung: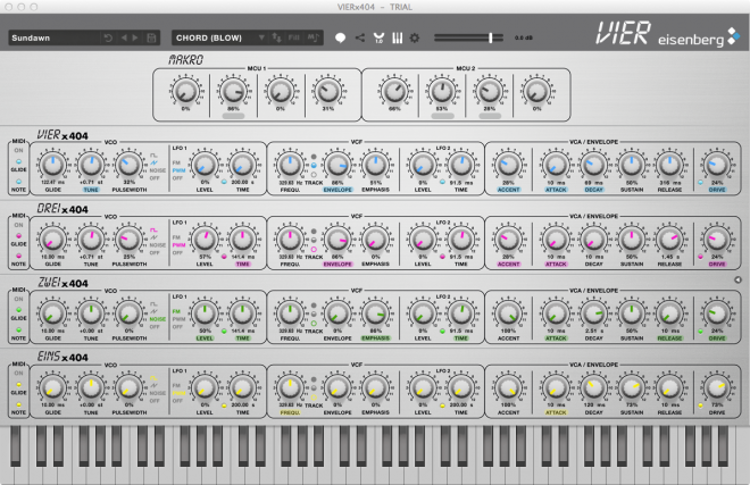 VIER emulates four units of the Doepfer MS-404, a famous German monophonic analogue synthesizer from the nineties. Even today the MS-404 has a large fan base and is not only known to insiders. Since the original MS-404 was monophonic, being able to play four units polyphonic at the same time, VIER fulfills a childhood dream for many musicians. The software uses up-to-date technologies for its synthesis engine like anti-aliasing oscillators which are capable of audio range modulation and zero delay feedback filters best known from synthesizers like LuSH, Monark or Diva.
Der Preis beträgt 139,- Euro. Eine Trial Version ist ebenfalls verfügbar.
Weitere Informationen gibt es hier: Link