Neova MIDI Ring Controller provides musicians with a new form of musical expression by allowing them to control MIDI-compatible devices using natural hand gestures mid-air. Neova is composed of a ring and a hub. The ring recognizes your motion and sends all the information to the hub through a proprietary wireless protocol optimized for low latency. The hub embeds a charging system that allows it to refill the battery of the ring. The hub can be connected to any of your favorite synthesizers or a computer using standard MIDI or USB.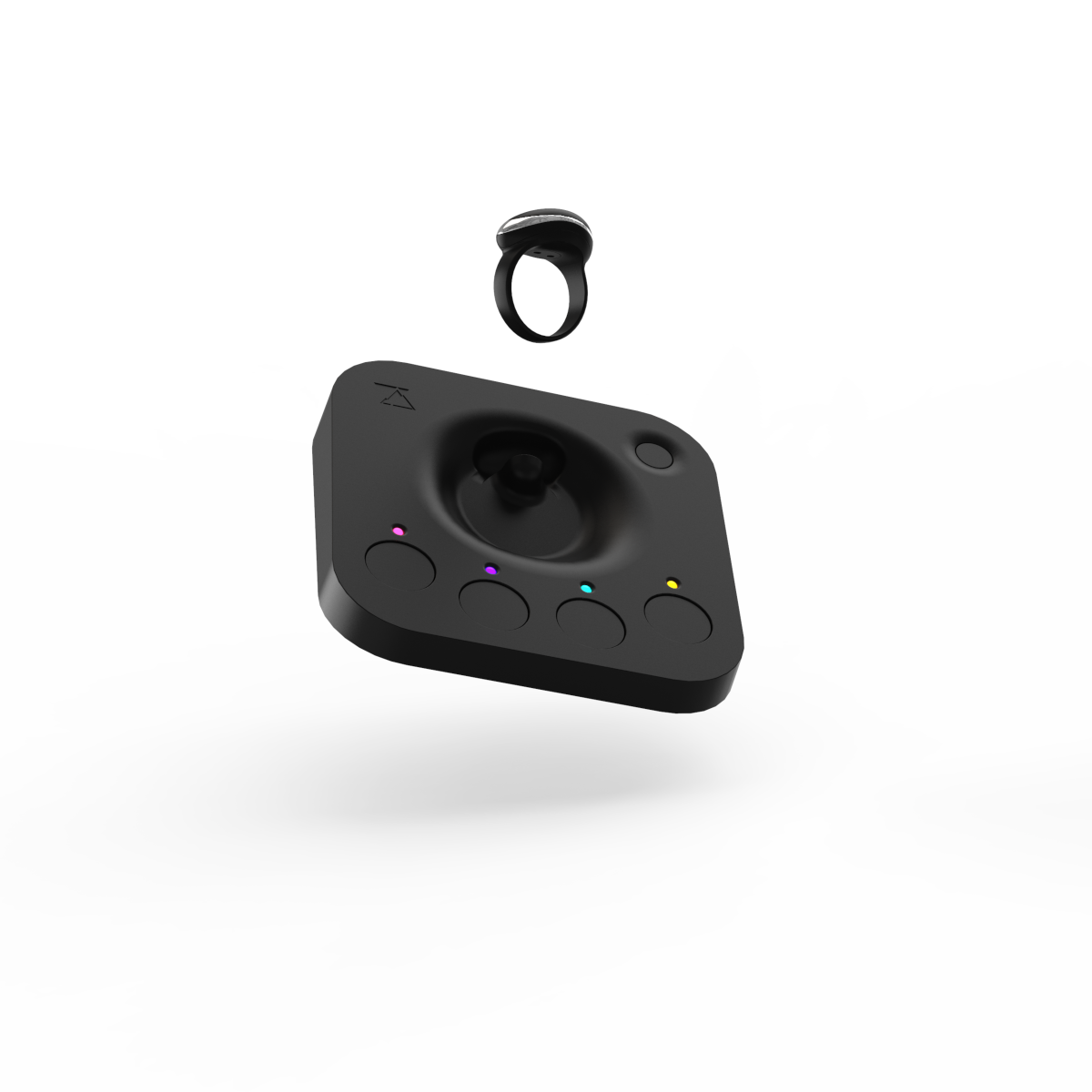 A perfect way to express yourself:
After a simple setup process, musicians are ready to start playing or controlling their instrument in a manner which perfectly complements their existing technique. Intuitive hand movements connect a musician to the ring's software-based gesture library, including Vibrato, Pitch Bend, Tilt, and Roll—each generating expression information which is sent to the connected MIDI device. The ring's proprietary and patented ultra-low-latency wireless technology, eight times more reactive than Bluetooth, provides the sensation of a perfect connection between musician and sound source.
You can preview each gesture on this video: https://youtu.be/kgpN8uCEUR4
Neova is natively recognized as a MIDI controller by your computer and interfaces with any DAWs. It can also be used as a standard controller on any synthesizers (analog & digital) compatible with MIDI protocol over MIDI Din connector.
The Neova Dashboard is the ultimate software designed to meet your every musician requirement. Its intuitive and simple interface will let you endlessly tailor your own presets to your slightest preference. Infinitely configurable and upgradable, the Dashboard is your companion for an immersive and breathtaking emotional experience.
Zero exception, zero compromise, zero concession. Defying the norms, the Neova Hub guarantees a seamless fit with your hardware and software synthesizers.
Your user experience has never been so simple and intuitive. 
Price: 399 € / $ 399
Website: https://www.enhancia-music.com