Physion Mk II is a powerful, modern approach to multi-effects delivering a new dimension of sounds. It combines our best-in-class Transient/Tonal separation with world-class Eventide effects, opening the door to practical mixing solutions and creative applications. Featuring the improved Structural Split™ detection from SplitEQ and a streamlined workflow designed with producers, mixers, and sound designers in mind, Physion Mk II allows you to discover new sonic horizons and smarter solutions in no time.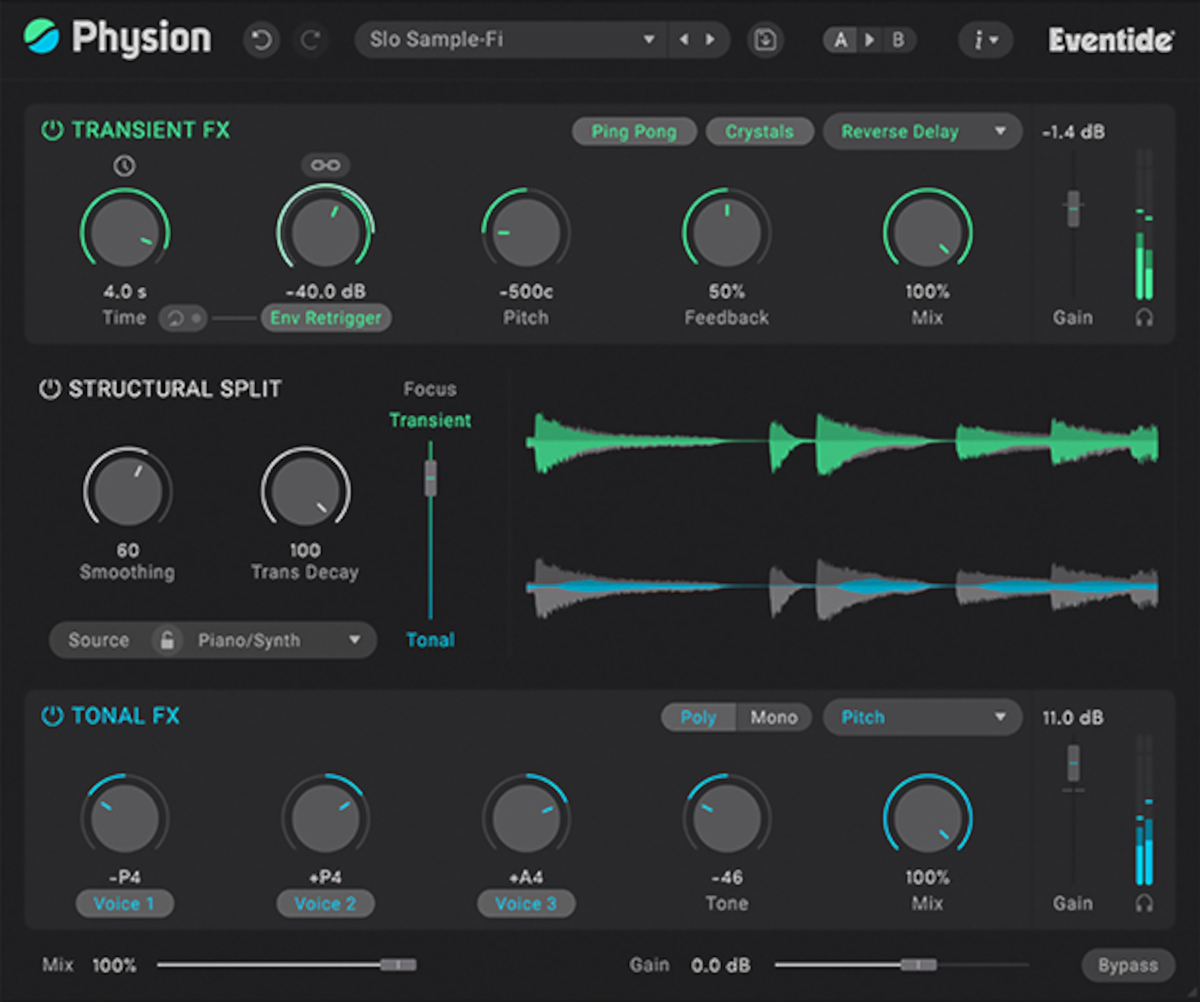 What's New in Physion Mk II?
NEW Polyphonic Pitch Shifting algorithm based on SIFT (Spectral Instantaneous Frequency Tracking) Technology
NEW Reverse Delays with Gating, Ping-pong, and Crystals modes
NEW Side Chain input for dynamics processors
NEW State-of-the-art Filters, taken directly from SplitEQ
NEW Resizable GUI with scrolling waveform display and easy-to-use layout—no menu diving required
For more Informations go here.