Bei Orange Tree Samples ist die Evolution Rock Standard Library Software für den kostenlosen Kontakt Player (ab Version 5.6.8) erschienen. Die Software enthält die Samples einer Gibson Les Paul Gitarre. Der Einführungspreis , welcher bis zum 18. Oktober 2017 gültig ist, beträgt 139,- USD. Danach gilt der Normalpreis von 179,- USD. Die Library hat eine Größe von 6,3 GB. Hier die Angaben des Herstellers in englisch:
---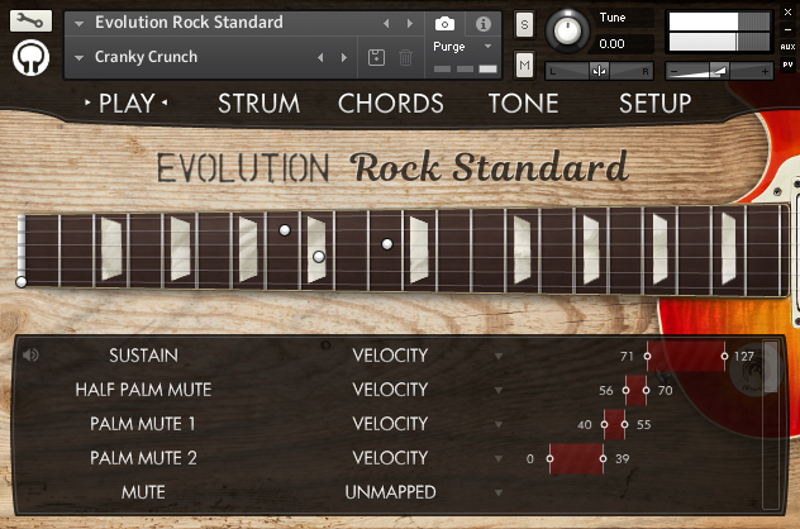 Evolution Rock Standard extensively reproduces the sound of an iconic electric guitar that holds a central role in the history of rock music. These guitars have continued in popularity through the decades, featuring in countless landmark recordings and performances. The level of craftsmanship involved in the production of these electric guitars is audible though their sonic depth and rich, singing sustain. Its dual humbucker pickups provide bold mid frequencies, supplying ample presence for crunchy and high-gain tones as well as generous warmth for clean tones. All this has been captured in exceptional detail–multiple dynamics, round-robin variations, all the articulations required to create production-ready rock guitar rhythm and lead tracks.
In developing Evolution Rock Standard, we've teamed up with Rosewood Recording Company, one of Utah's most venerable recording studios. Guy Randle, the owner and recording engineer at Rosewood Recording Company, incorporates analog audio equipment to skillfully sculpt and emphasize the rich tonal qualities of the guitar.
For the sampling session, Guy Randle brought in the versatile and accomplished guitarist Michael Dowdle. Michael Dowdle's impressive musical history includes recording for artists such as Marie Osmond, The Osmond Brothers, John Schneider, David Archuleta, and The Jets as well performing on numerous movie and TV scores. He has also played on stage with artists like Brian Wilson of the Beach Boys, The Coasters, Sam Cardon, and countless others.
Evolution Rock Standard is outfitted with our Evolution guitar engine which provides you with a wealth of appointments: an innovative strumming pattern editor, automatic chord detection, and a robust effects engine. The library includes many factory presets for ready-to-use classic and modern rock guitar tones that fit right into the mix.
Weitere Informationen gibt es hier: Link