The Cinema Sound Foley Library (CSFL) allows you to easily create Hollywood-level immersive audio by "performing" foley via MIDI. This saves lots of time (and money) compared to recording your own foley or assembling audio piecemeal from multiple libraries.
Created in collaboration with Cinema Sound, the world's leading experts in film audio education, CSFL includes a huge library of carefully categorized samples that are easily editable right within Kontakt. No other tools required!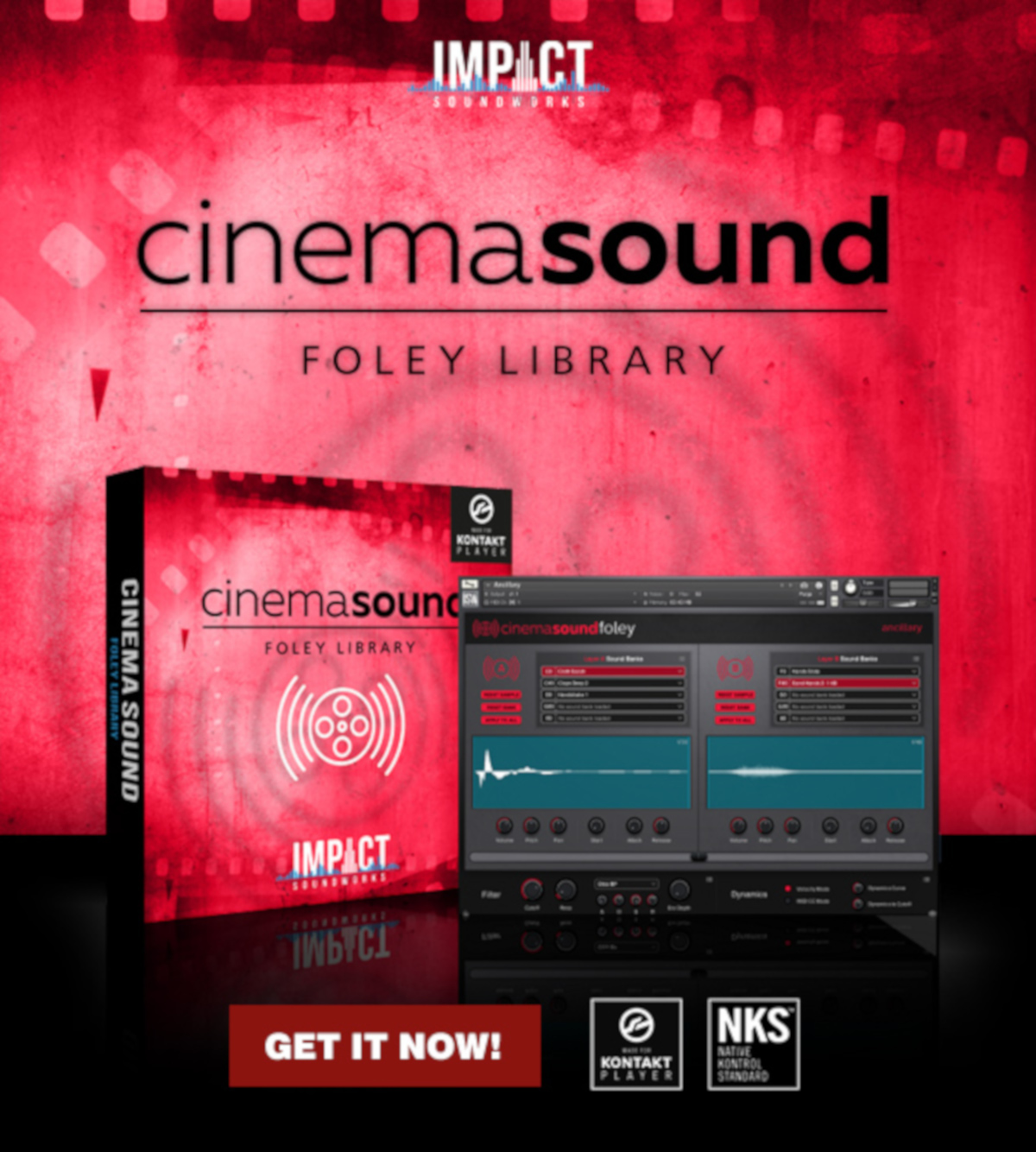 What can CSFL do for your projects?
Eliminate sameness with a huge variety of male & female footsteps
Capture movement & intimacy with clothing and skin touches
Build tension with body percussion & grunts
Add horror and battle elements with impacts and weapons
Bring action to life with crunches, swishes, rustles and more
Even if you're new to foley or postproduction, we've got you covered. Cinema Sound has created an extensive series of free video tutorials on how to use this library so you can get started right away. You can find these on the CSFL page.
An intuitive interface lets you browse, layer, and edit banks of sounds with ease. You can then trim and sculpt each sample until you get the perfect blend with your video production.
Here are just a few key features of the library:
Over 54,000 samples recorded at pristine 24/96
Many surfaces and materials to perfectly match visuals
Complete modular FX rack built-in
Fully NKS compatible
Works with the free Kontakt Player
Available Now at a Discounted Intro Price
Cinema Sound Foley Library's convenient, powerful tools will save you time in post-production — and we'll save you even more with a special introductory offer of $179 (MSRP: $199). Compare the content included and you'll see that this is an unbeatable value, especially compared to other libraries.
More informations here.