An update for our Evolution-based instruments is now available!
The update applies to all but our latest three releases (Evolution 10 String Stick, Evolution Vision Bass, and Evolution Classic Rick Bass), which are already using this new version.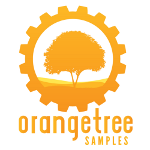 Here's a list of the changes:
– New Native Map parameter pages, giving you access to many more controls than before–nearly 20 pages worth!
– Evolution libraries can all share the same ".nkr" resources file, which will make applying future updates much easier.
– New collection of deluxe spring reverb options, including stereo spring reverbs.
– New option to have separate slide ranges from the standard legato ranges.
– New pick position variance setting for when the pick modeling feature is enabled, adding an adjustable amount of randomness to the pick position.
– Added the ability to create custom tunings rather than being limited to the tuning presets.
– Better dynamic memory handling, unloading unused signals/pickups for memory optimization.
– Improved the realism of the release slide articulation.
– Improved automatic string selection with MIDI-based articulations.
– Fixed bug with strumming patterns and using multitracking resulting in notes left ringing and/or unintentionally muted.
Downloading the update:
To make the update process easier, we've created an update bundle with only the new files for all the instruments. Although you can always re-download the entire libraries to get this latest version, getting only the new files through the following update bundle should be faster and involve much less downloading, especially if you own many Evolution instruments.
Download Evolution Engine Update Bundle (317 MB, ZIP)
A detailed guide with step-by-step instructions on how to install the update is included inside the ZIP file.
Abridged installation instructions:
If you're already pretty comfortable with this sort of thing, essentially all you need to do is replace your existing "Instruments" and "Snapshots" folders in each library's folder with the new ones included in the update bundle for the corresponding instrument.
Then copy the "Evolution.nkr" and "Evolution.nkc" files from the update bundle's "New Resources Files" folder into the "Samples" subfolder for each instrument.
This should be done with Kontakt closed, of course, and after making a backup of your instruments if you've done any customizations to them.
If you have any questions about updating, you can contact our support here.