Gain instant access to world-class scoring sound quality to enhance your film, TV and game scores, and pop records. Introducing Spitfire Chamber Strings Essentials – the new streamlined edition of a versatile and well-loved Spitfire Audio classic, Spitfire Chamber Strings.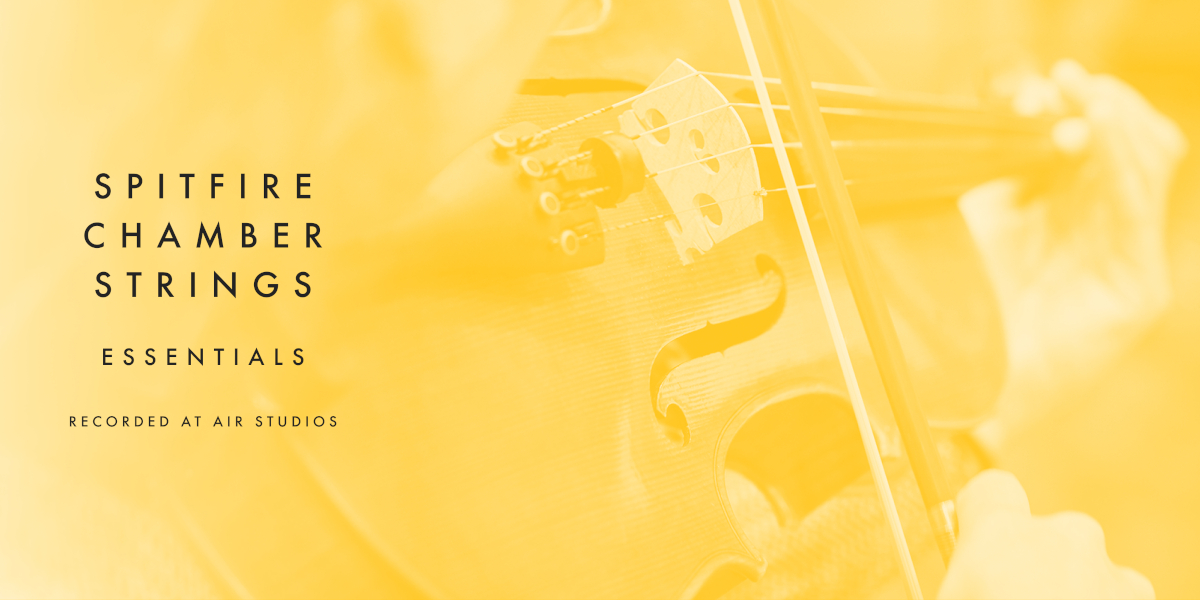 Expertly recorded at London's AIR Studios – the home of countless blockbuster scores such as The Dark Knight, Inception, Quantum of Solace, Interstellar, and Dunkrik – this smaller section offers more detail and focus than Spitfire Audio's Symphonic ranges, featuring Close and Tree microphone positions, whilst still capturing the unique resonance of the hall.
Create realistic and expressive split section arrangements, building parts by section, allowing results that remove the limitations inherent in many sample libraries and discover a range of 53 essential techniques performed by 16 of the world's finest string players, featuring both Individual section and Ensemble patches for instant playability and inspiration. 
KEY FEATURES
53 techniques – 18 Shorts, 12 Longs, 18 Trills & Trems, five Legatos
Close & Tree mic signals
16 world-class London string players
Recorded in situ using priceless valve and ribbon mics
Neve Montserrat Pre-amps into a Neve 88R desk
Recorded digitally at 96k via 2″ Studer tape
Multiple dynamic layers and round robins
Diverse and detailed, with all essential techniques
Legatos designed by Andrew Blaney
Individual sections and ensembles
NKS-ready
28GB download size
WALKTHROUGH YOUTUBE LINK: https://youtu.be/KQHGJjxqxtY
Product page URL: https://www.spitfireaudio.com/spitfire-chamber-strings-essentials