SHANGHAI, CHINA: Robkoo is proud to announce that its Kickstarter Campaign-hosted HK$10,000 funding goal for Clarii mini — marketed as a slim and portable digital wind instrument and MIDI (Musical Instrument Digital Interface) controller with inbuilt speaker, offering a selection of the musical software and hardware design team's realistic instrument sounds, motion control, Bluetooth connectivity, and interactive tutorials as an easy to learn and play package — has already been met with pledges totalling almost HK$250,000 with 15 days to go (as of September 7)…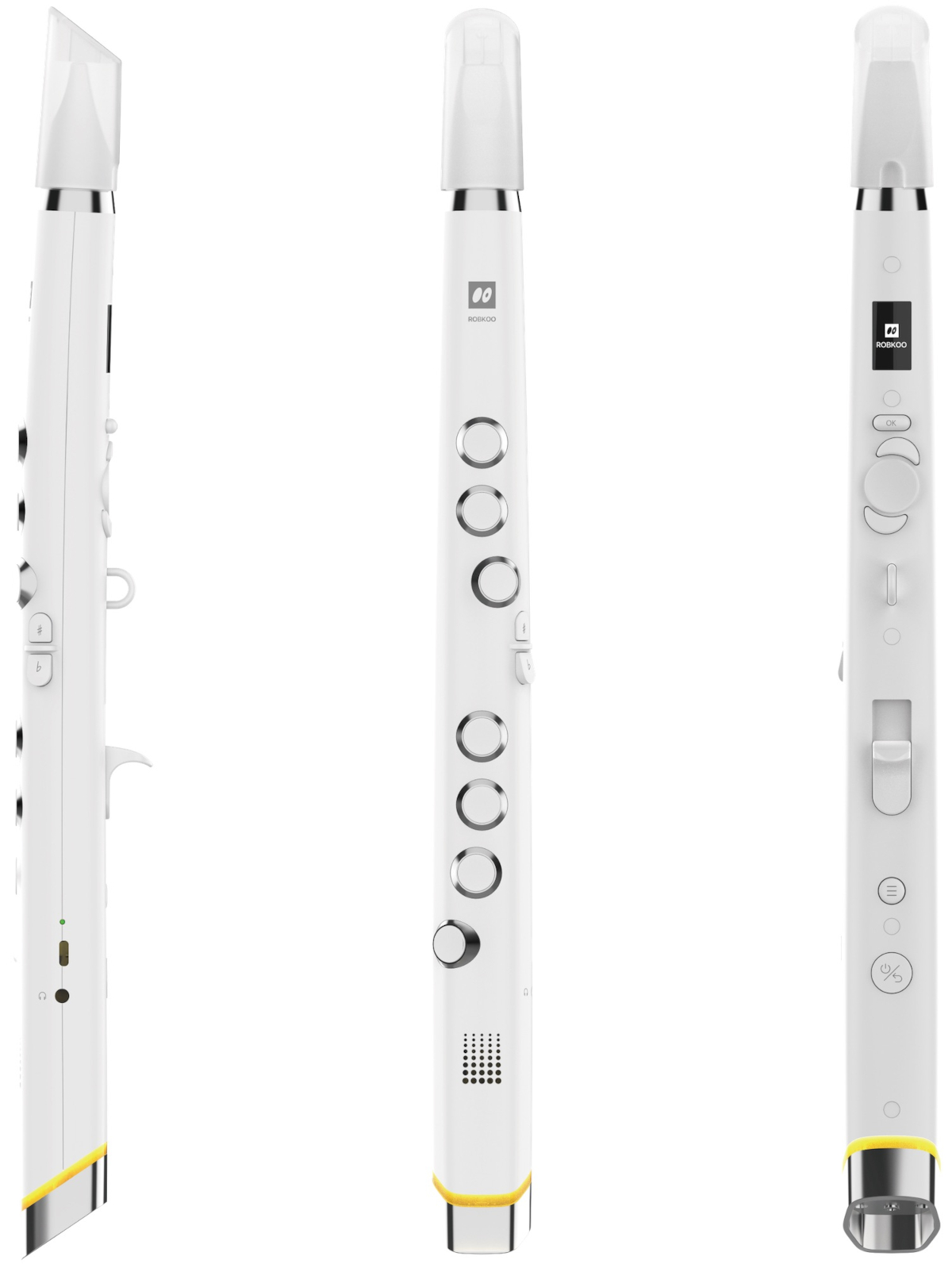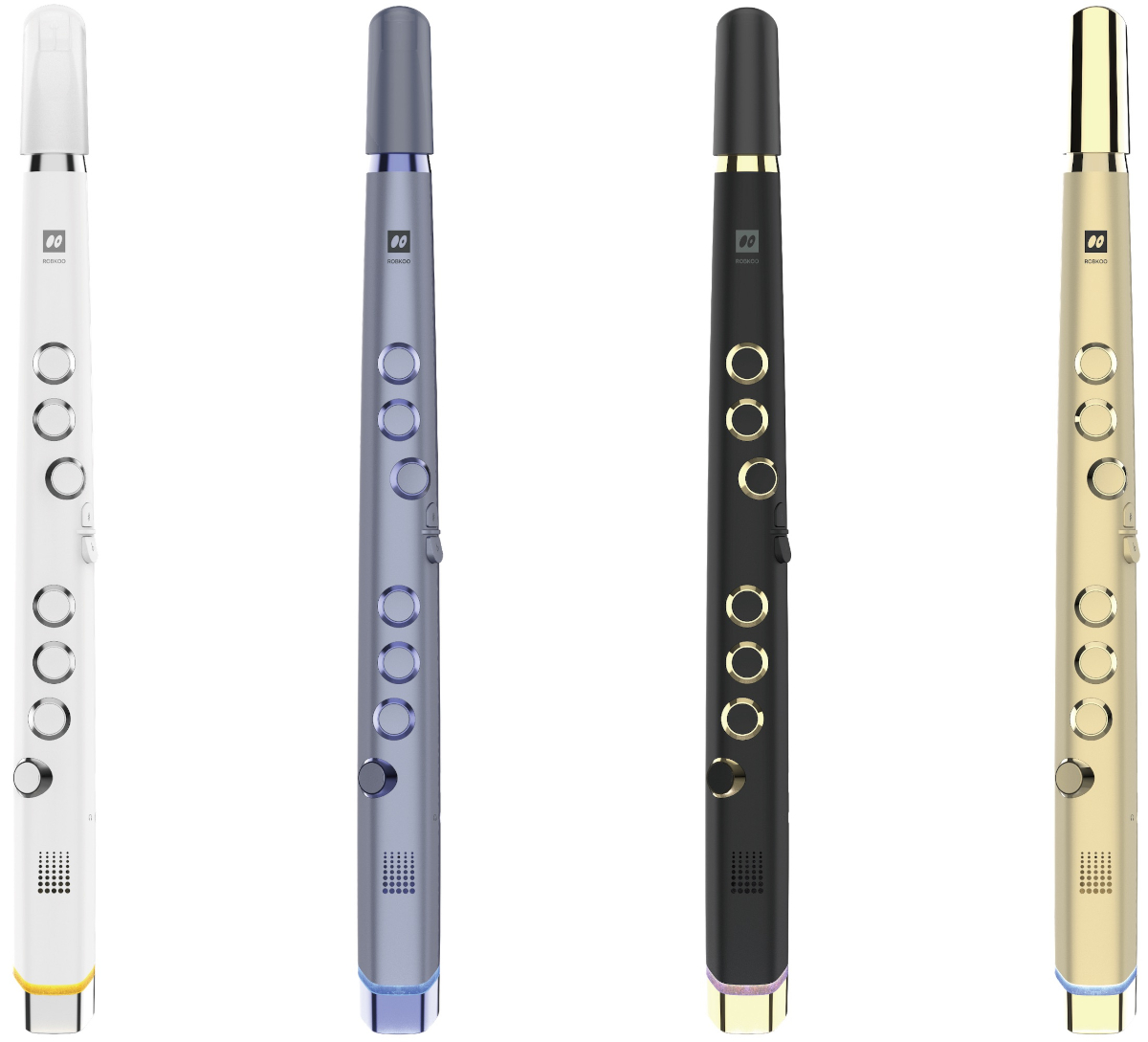 As a digital wind instrument offering a variety of realistic sounds in a slim and portable body, Clarii mini is an innovative design affording players unprecedented performative freedom. By being based on Robkoo's revolutionary Wind Synthesizer R1 (

https://official.robkoo.com/#/wind-synthesizer-r1

) — itself internationally lauded as a Commercial Hardware category finalist in the MIDI Association's 2022 MIDI Innovation Awards Show upon release before going on to win an illustrious iF Design Award in 2023, the musical software and hardware design team has surely succeeded in its followup goal of fusing lots of practical and playful features into a more compact body. Behold the sonic and visual delights of Clarii mini, courtesy of its eye-opening tones and eye-catching lighting effects!
It is fair to say that mastering Clarii mini is so easy as to comfortably qualify as being a pleasurable process! Put it this way: with a minimalistic panel layout, multiple fingering modes, and an intuitive UI (User Interface) and UX (User Experience) design working in perfect harmony with interactive courses, short tutorials, and app support, mastering Clarii mini should take next to no time. Those tired of learning can take time out to enjoy Clarii mini's so-called Shake & Play tones — namely, Kongfu, Rainstick, and Shaker — that can be played by simply shaking and waving the instrument itself!
Time, then, to dig a little deeper, starting with the selection of Robkoo's realistic instrument sounds included in Clarii mini, ranging from classical orchestral essentials — namely, Oboe, Recorder, Sax, Trumpet, and Violin — to synth — 80s Gamer, Firefly, and Heal — and exotic ethnic — Hulusi, Pipa, Suona, and Zhudi — tones. There is even the sound of a (real) cat — Meow — in there, just for fun!
Fun, though, is actually what Clarii mini is all about, as evidenced by the amazing lighting effects emanating from its RGB light ring. Its inbuilt high- accuracy motion control works with any onboard sound — simply tilt its body to spice up performances with special effects like pitch bend, portamento, and vibrato, while the high-accuracy breath sensor is, of course, central to Clarii mini's musical operation as an exceptionally performative digital wind instrument.
Thanks to touch-sensing performance keys on the front, including seven note keys and two semitone keys, as well as three octave keys on the back, Clarii mini provides players with everything needed to perform anything from tender melodies to bouncy rhythms; indeed, its thumb support position is adjustable so that even kids can effortlessly play. Ultimately, users can access all Clarii mini settings in JamKoo — Robkoo's popular performance app for iOS and Android that automatically detects (via Bluetooth) when a Clarii mini is nearby and awake — to tailor their playing experience by adding custom fingerings and creating their own scale sets, for example.
Fine-tuned for enhancing the daily entertainment experience, Clarii mini's inbuilt high-quality speaker aids its flexibility further still; should a user be seeking some alone time with their music, however, then they can simply plug in a pair of headphones to mute the speaker.
As a MIDI controller, Clarii mini supports Bluetooth MIDI, making it easy to connect to any DAW (Digital Audio Workstation) and any sound modules to play limitless sounds, while USB (Universal Serial Bus) Type-C connectivity is also supported.
Since Clarii mini weighs in at only 225g/8 oz — the equivalent of an average apple — and measures 45.5 x 4 x 5 cm in size, its slim and portable design means it can easily fit into a backpack to turn any location into a sonic playground almost at the click of a finger. Four colour choices — Aurora Grey, Champagne Gold, Ebony Gold, and Lunar White — complete Robkoo's compelling Clarii mini proposition as a digital wind instrument and MIDI controller with inbuilt speaker and so much more besides. 
Explore and support Robkoo's Kickstarter Campaign that has so successfully funded its Clarii mini digital wind instrument and MIDI controller with inbuilt speaker here:

https://www.kickstarter.com/projects/787849110/clarii-mini-a-digital-wind-instrument-and-midi-controller

 (Still-available rewards start at a Kickstarter Special price of $224/HK$1,747 for a Clarii mini, neck strap, and wrist strap — representing a 10% saving — through to a Double Pack price of $423/HK$3,299 for two Clarii minis, two neck straps, and two wrist straps — representing a 15% saving — shipping anywhere in the world with estimated December 2023 delivery dates.)