San Diego, July 6, 2015 – Positive Grid, expands the already popular BIAS FX iPad amp-and-effects processor with three new fully fledged effects expansion packs: Essential Analog, Classic Effects, and Effect Powerhouse. With this update, BIAS FX iPad users will be able to add some of the most sought-after guitar effects and stompboxes in the industry, add them into BIAS FX's dual signal chain, integrate them with BIAS Amp models, and share and download their custom pedalboards on ToneCloud, Positive Grid's tone sharing platform. The new BIAS FX Expansion Packs are available now as in-app purchase.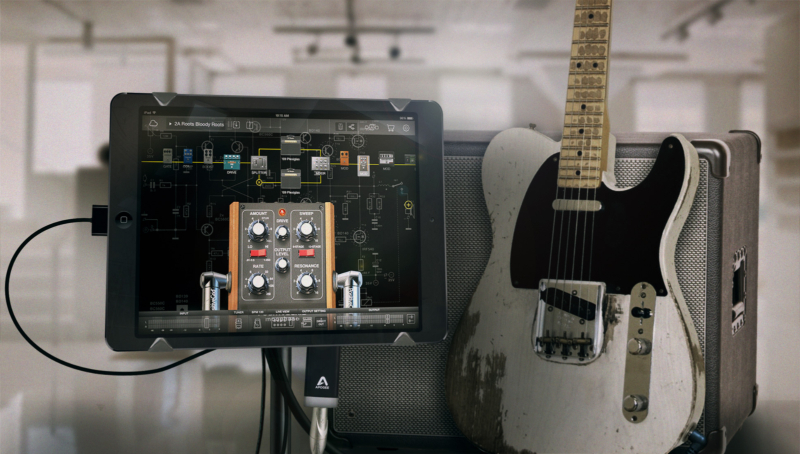 Essential Analog Pack:
This collection of greatest hits from guitar-pedal history gives users ten time-proven effects: three different overdrives, four modulation pedals, analog delay and a noise gate. Effects models are based on the ISP Technologies® Decimator G, Keeley® 4 knobs compressor, Klon® Centaur, Electro Harmonix® Big Muff, Fulltone® OCD v4, Voodoo Lab® Micro Vibe, Demeter® Tremulator Tremolo, Electro Harmonix® Small Clone Chorus, MXR® EVH117 Flanger Pedal and the Boss® Dm-3 Analog Delay.
Classic Effects Pack:
Emulations of ten rare pedals from the '60s, '70s and '80 lather your guitar tone with vintage cream. Included are two vintage overdrives, four classic modulation effects and hard-to-find delay, booster, compressor and noise gate pedals. Effects models are based on the MXR® Noise Filter, BBE® Opto Stomp, Vox® v810 valve tone, BK Butler® Tube Driver, Marshall® ShredMaster, Mu-Tron® Mutron III Envelope Filter, Univox® Uni-Vibe, Moog® Moogerfooger MF-103 Phaser, Boss® CE-1 Chorus Ensemble and the Electro-Harmonix® Deluxe Memory Man Delay Pedal.
Effect Powerhouse Pack:
Positive Grid rounded up the very best boutique pedals from several guitar-effects categories and rolled them into one dynamite collection. Nine pedals—a booster, fuzz, overdrive, pitch shifter, octaver, ring modulator, phaser, reverse delay and reverb—catapult your tone beyond the ordinary to create ear-grabbing tracks that demand attention. Step into the spotlight with these best-of-breed guitar effects. Effect models are based on the TC Electronic® Spark Booster Guitar Pedal, Zvex® Fuzz Factory, Bogner® Ecstasy Blue Overdrive Pedal, Digitech® Whammy 4, Electro-Harmonix® POG2 Polyphonic Octave Generator Pedal, Moog® Moogerfooger MF-102 Ring Modulator, MU-TRON® Phasor II, DigiTech® Supernatural Ambient Stereo Reverb Pedal.
BIAS FX Expansion packs are available for $9.99 each as in-app purchase on the BIAS FX store.