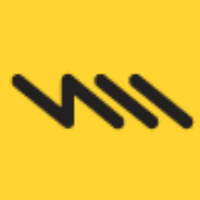 Unter dem Projektnamen "Emphase" wird derzeit bei Nonlinear Labs in Berlin an einem neuen Synthesizer gearbeitet. Nonlinear Labs wurde von Stephan Schmitt gegründet, der auch Native Instruments 1996 gegründet hat. Der Synth besteht aus zwei Einheiten, dem "Creation Cabinet" und dem  "Performance Cabinet". Das "Creation Cabinet" kann für Live Situationen entfernt werden. Die Tastatur kommt von Fatar einem bekannten Tastaturhersteller aus Italien. Wieso die Webseite von Nonlinear Labs (genau wie die von Bitwig) nur in englisch und nicht  (auch)  in deutsch, weiß der Geier. Hier ein paar Infos von der Webseite: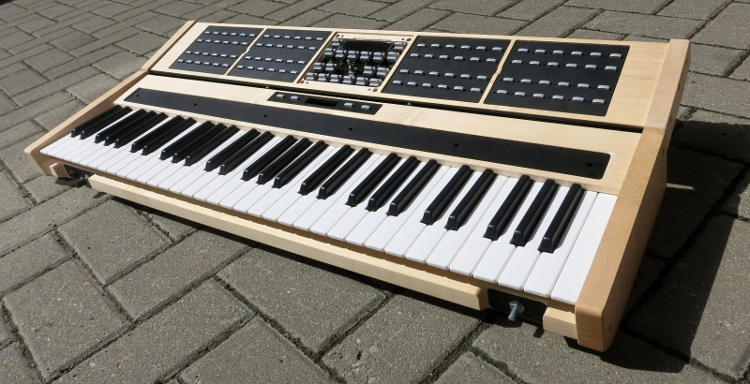 Hier sind beide "Cabinets" montiert.
The housing of the Emphase synthesizer consists of two parts: the performance cabinet and the creation cabinet. The performance cabinet is very compact, but it contains all of the instrument's processor and audio components; it can be used separately from the creation cabinet in "play only" situations. The creation cabinet is a detachable extension of the user interface for sonic exploration and sound design and can also be useful for controlling a complex performance. It requires a connection to the performance cabinet for operation.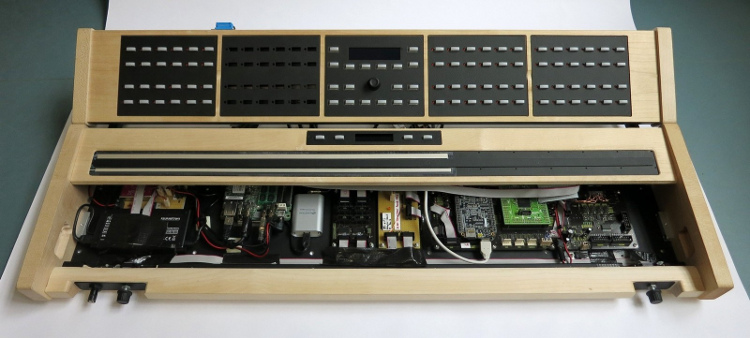 The Performance Cabinet:
Features of the performance cabinet:
– 61-key Fatar keybed with semi-weighted long-arm keys; two-way (note-on and note-off) velocity sensitivity; global aftertouch
– Two high-resolution touch strips (ribbons). They can be assigned to pitchbend, macro controls, or single parameters and offer both relative and absolute modes.
– Indicator bar of LED dots in each ribbon
– Spring-loaded lever (not in current version) for pitchbending and similar applications
– Small control panel with an OLED display (128 x 32). In connection with the ribbons it can be used for:
— preset selection
— octave shift up/down, note shift, tuning
— assigning ribbons, lever, and pedals
— preferences: velocity curves, ribbon modes, etc.
— selecting and editing parameters
– headphone jack and level knob
– master volume knob
– audio outputs
– four inputs for analog controls, such as pedals
– USB connector for updates and service (not in current version)
The Creation Cabinet:

Features of the creation cabinet:
The modular design is open for variable user interface concepts. The current configuration:
– Four Selection Panels, each with 24 buttons with corresponding state-indicating LEDs. The software-defined functions of the buttons are indicated by interchangeable magnetic foils.
– Edit Panel with 18 buttons, an incremental encoder, and a 256 x 64 OLED display
Functions:
Parameter editing:
– selecting parameters
– displaying labels and values of parameters
– changing values
Presets:
– browsing, selecting and recalling presets
– storing the current edit buffer as new preset
– overwriting, deleting, moving and sorting of presets
Morphing:
– between two presets
– between the current state and a preset
Unlimited Undo for all sound editing interactions
Materials and Manufacturing
– Wood (CNC-milled): Manufactured in Italy
– Steel (laser-cut, bent, welded): Manufactured in Italy and Berlin
– Aluminum (CNC): Manufactured in Italy
– Buttons and ribbon-controller strips: Made in Germany
– Keybed: Made by Fatar in Italy
– PCBs (printed circuit boards): Made in Berlin
The Graphical User Interface:
Emphase can communicate with a computer, tablet, or smartphone to create a screen-based user interface. This will give an overview and access to all parameters and presets, as well as the morphing and the undo system.
– Any Wi-Fi-connectable device with a web browser can be used (platform independent).
– The web-based GUI runs on every browser (no installation required).
– New design concept allows zooming "into" parameters and details (as with digital maps).
– It can be used as an addition to – or as a replacement of – the creation cabinet and also used in combination with the hardware controllers (the two ribbons, for example) of the performance cabinet.
Weitere Informationen gibt es hier: Link