They are happy to announce RealLPC 5 – a new version of our bestselling electric guitar virtual instrument is shipping now with a pack of powerful new features!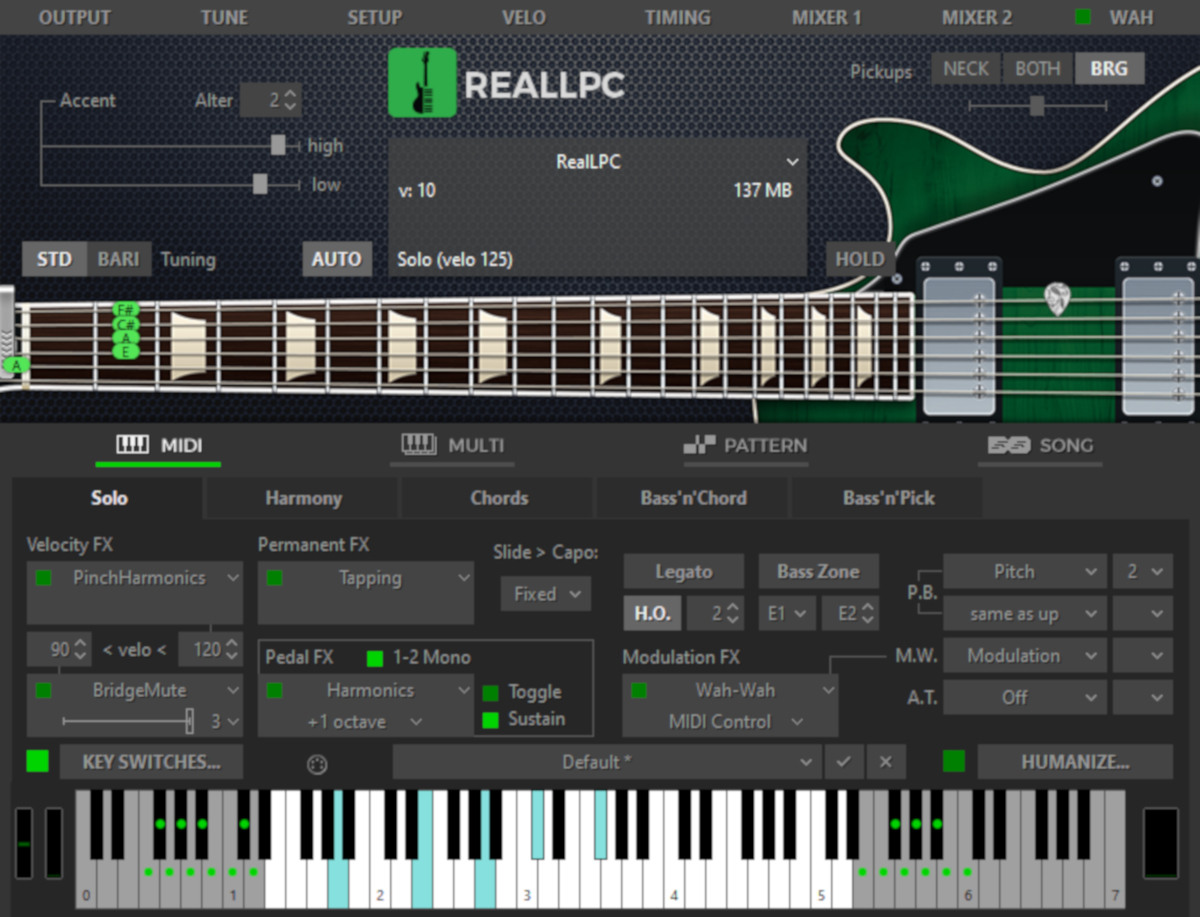 New RealLPC guitar sample set
High quality 24-bit samples, recorded directly from Neck and Bridge pickups individually
3 real-time pickup selections giving you the exciting tonal options
Standard and Baritone guitar tunings
Backward compatible with previous versions of RealLPC
New multi performance mode
Combining various guitar techniques (strumming, soloing, string picking, etc.) in a single performance layout
25 new Key Switch FXs in chordal modes
Velocity controllable number of strings in strummed chords
Live control of solo and strum techniques
Live control of chord inversions/positions
Free voices leading in strummed chords
Hammer-Ons and Pull-Offs in chords
Slider (Bottleneck) guitar emulation
Numerous performance options, effects, and their combinations
New Usability Features
Advanced Velocity Curve control
Resizable GUI
Internal Loop in Song mode
Drag and Drop Song events (chords and patterns) to DAW MIDI track
Use of DAW MIDI track to edit and playback Song events directly to Song mode window
Hold Pedal on virtual keyboard
Pitch Wheel and Mod. Wheel MIDI activity indicators
Be sure to check our complete list of What's New in RealLPC 5.
You're welcome to download full-featured trial version for Mac and Windows.
Already own RealLPC or other MusicLab products? Please login to your MusicLab account and check Special Offers.
Our Youtube channel offers latest video demos.
Also, you may want to check our Real instrument Tutorial series.
The price is at 139,- USD.