ANAHEIM, CA, USA: Audio technologies developer Sound Magic is proud to announce availability of Imperial Grand — its latest hybrid modelling virtual instrument for Mac (AU 32-/64-bit, VST 32-/64-bit) and Windows (VST 32-/64-bit), aims at giving musicians of all skill levels more freedom to create beautiful music and unmatched artistry all their own. — As of May 26th, 2022.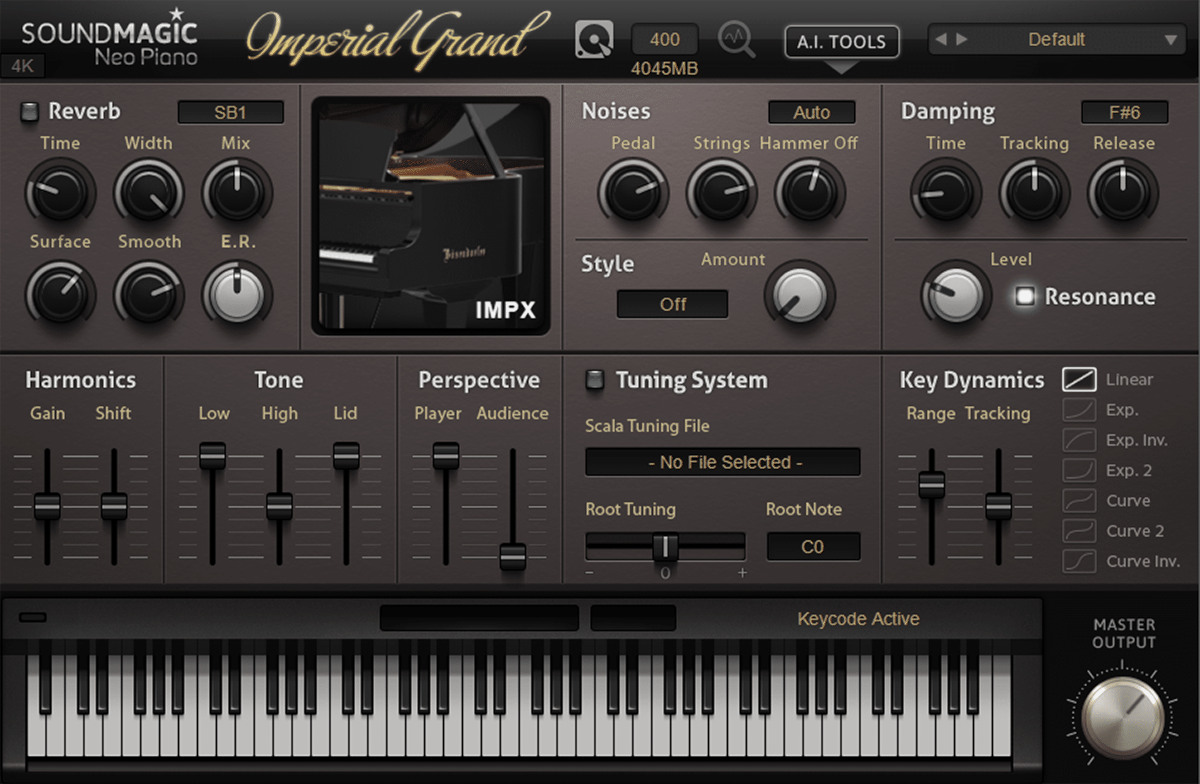 Imperial Grand is not merely a piano instrument, but also a powerful songwriting tool. Imperial Grand embodies over 100 piano loops designed by professional composers that cover different styles of music. These will make the whole process easier for the musicians as they can be inspired by the pre-recorded creative music pieces and add extra layers to their music. This will have an immediate result on most music styles. What is more, we also provide different BPM versions for each loop. With this powerful tool, even a starting musician can write professional piano tracks without spending too much time learning composing.
Imperial Grand: A famously rich and dark sound, the Bösendorfer 290SE establishes an incredible level of realism through hyper-detailed sound. From bass to highs, its rarity stands out across music genres ranging from new age to classical.
Kaiser II: The carefully selected Bösendorfer 290 sounds different from Imperial Grand, maintaining a deeper, more sustained, full-body resonance that never loses clarity and always creates a lasting originality.
Austrian Gem: Another Bösendorfer 290, the Austrian Gem was recorded in a concert hall in Austria and maintains balanced clarity and full-body resonance in all register, making it perfect for living performances.
Imperial Grand is powered by Hybrid Modeling technology and HD Velocity Layer 3 with HDR (High Dynamic Range) technology (support up to 65,536 velocity layers) providing a natural boost to expressive power that can be felt with every strike of the keys. Along with the new Neo Piano engine, which achieves 400 times more variations than a traditional sample engine, every note played is unique, creates vivid sound representation, and strikes a rich, accurate tone even with small movement. In essence, it's an instrument with a musical soul instead of a machine feel. What is more, in this new version we allow you to experience this in a system which only supports 127 velocity layers by applying HDR. This makes this technology can be used without any cost upgrading your MIDI system.
Resonances play an important role in a piano's sound. It adds extra beauty to the overall sound. Reality dictates that every grand piano's sizeable soundboard reflects sound that resonates in conjunction with the wooden body of the instrument itself. Indeed, it is this continuous process that makes every note played sound so unique. Ultimately, in order to simulate this behavior, Sound Magic captured multi-angled IRs (Impulse Responses) from the soundboard, and then used modelling technology to convert those IRs into Multi-Dimensional Resonance algorithms. The result? An amazingly true-to-life concert hall sound readily available at anyone's fingertips!
Imperial Grand has a MSRP as $299, now has introductory offer as $149 until August 26th, 2022.
Imperial Grand is available to purchase online directly via Sound Magic Co., Ltd for $149.00 USD from here: