LONDON, UK: Spitfire Audio, purveyors of the finest virtual instruments from the finest musical samples in the world, is proud to announce availability of SPITFIRE SYMPHONY ORCHESTRA (SSO) — sampling everything needed to create blockbuster symphonic works for film, games, radio, and television via the finest signal path at Lyndhurst Hall within London's legendary AIR Studios, served up as an appetising all-in-one, comprehensive core-level professional product for Native Instruments' industry-standard KONTAKT PLAYER platform — as of January 13…
---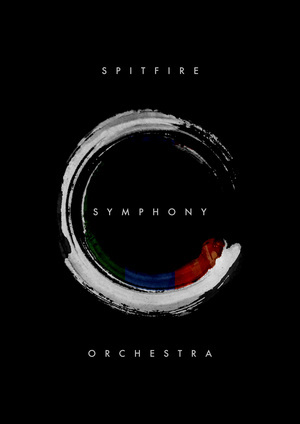 SSO is an epic saga of orchestral instrument recordings unified under the same (sublime-sounding) roof of Lyndhurst Hall — Britain's premier scoring facility, attracting some of the world's biggest movies scores, as well as maintaining its popularity with major classical labels and high-profile recording artists — within London's legendary AIR Studios by an award-winning team of engineers and composers collectively committed to accomplishing a simple, singular vision: creating supreme soundtracks demands duly going to where the greatest and most successful composers go, using the same instruments and talent, together with the same recording techniques and production principals. Put it this way: it doesn't get better than Lyndhurst Hall's 300m² hexagonal live area with two spacious isolation booths, motorised acoustic canopy, three raised galleries, and a Steinway Model D concert grand piano, while its 50m² control room boasts one of the world's largest Neve 88R consoles with 96 channels and Encore automation, SP2 film matrix, and 48 'AIR Montserrat' remote mic amps. All you need is… AIR Studios, to 'partly paraphrase' dearly departed studio founder George Martin, the extraordinary English record producer, arranger, composer, conductor, audio engineer, and musician (often referred to as the 'Fifth Beatle' by none other than Paul McCartney). Alternatively (and appropriately), AIR Studios is the answer, and Spitfire Audio knows that for sure!
Surely SSO encompasses the very core concept of Spitfire Audio, then? 10 years in design, five years in the making, it ushers in a new chapter in the company's history — the pinnacle of Spitfire Audio's achievements over the last decade, to put it bluntly. But even after 50-plus award-winning sample-based orchestral virtual instruments, it's also an evolution of technique, a codification of the company's craft. Closely working with A-list composers on AAA productions (with big-budget development and marketing), and as composers working at the coalface themselves, SSO is a culmination of Spitfire Audio's authentic experience… encyclopaedic in its learning, Death Star-like in its execution of orchestral packages to die for!
That said, SSO didn't come quickly. Quite the opposite, in fact. For it effectively started out as Spitfire Audio's long-running BML (British Modular Library) — an ambitious project to create the greatest-sounding and, ultimately, future-proofed living orchestral virtual instruments collection — released in various volumes throughout the last four years. Yet the key objective there was always interconnectivity, with each BML volume locking in with another with the greatest of (musical) ease. Enter ultra-detailed level of samples, articulations, dynamic layers, and round robins gathered from under the architecturally and acoustically stunning structure of one of the largest recording rooms in the world at AIR Studios; Spitfire Audio also placed each player in-situ, meticulously mixing four years' worth of recordings so that each and every component of the band is correctly positioned in the sonic field. Furthermore, making that work calls for a whole lot more than simply panning left and right; to make someone sound like they're behind the violas and not sitting on their laps involves actually placing them there! Thereafter, Spitfire Audio applied techniques accumulated during brass recording to its woodwind sessions; lessons learned therein had the company returning to Lyndhurst Hall to update some of its string recordings. But by unifying this enormous project undertaking into a single collection, it has pooled the acres of knowledge earned into a single experience… enter SSO!
So SSO represents an outstanding orchestral concept like no other — a longterm project rationalised from its modular form into a new singular one, readying it for future sampling endeavours. Even though SSO embraces every possible classic nuance, Spitfire Audio — as working composers themselves — also comprehensively curated playing styles that are very much part of the zeitgeist… something the company collectively looks forward to writing with itself in future. Fortunately for both battle-hardened veterans like Spitfire Audio and any other discerning composers at the start of their respective careers looking to invest in their future, SSO is designed as a single, pro-level orchestral solution to making blockbusting symphonic music — British or otherwise — by featuring all three major (strings, brass, and woodwinds) families of the orchestra.
It includes SPITFIRE SYMPHONIC STRINGS, summing up the foundation of Spitfire Audio's approach as quite literally the ultimate encyclopaedic compendium of symphonic strings sampling, with blockbuster content originally recorded with no expense spared via the finest signal path at Lyndhurst Hall, playing host to the same 60 star string players performing on the same instruments featured on so many memorable scores recorded there for films that have grossed billions between them; SPITFIRE SYMPHONIC BRASS, a definitive compendium of orchestral brass in different section sizes, ranging from solo to larger groups of the usual suspects alongside cimbassi and contrabass curios, captured to tape for posterity via the finest signal path at Lyndhurst Hall, playing host to the best (British) brass instrumentalists in the world while laying the foundations for the finest orchestral brass library available; and SPITFIRE SYMPHONIC WOODWINDS, with a decade of woodwind virtual instrument-making experience going into creating this second-to-none conclusive compendium for Native Instruments' industry-standard KONTAKT PLAYER platform, featuring the finest woodwind performers recorded and 'deep sampled' with no expense spared via the finest signal path at Lyndhurst Hall.
However, that's not all… SPITFIRE MASSE meticulously delivers a mega-epic, instant orchestra created from re-orchestrating the best of SSO. As an exclusive toolset only available to owners of SSO, this is designed for pros working to their limit, feeling the need for speed to get them to the deadline on time. Arranged and orchestrated by Spitfire Audio's award-winning compositional team, these no-nonsense single patches for two-handed use with multiple and transformative dynamics controlled via CC#1 (modulation wheel) pay particular studious attention to their responsiveness and playability — perfect for getting the job done. Make those (musical) mission impossibles possible… with a little help from your friends at Spitfire Audio and SSO!
SPITFIRE SYMPHONY ORCHESTRA can be purchased and digitally downloaded (as 385.9 GB of uncompressed .WAV files, featuring 273,758 samples) from Spitfire Audio for £1,499.00 GBP (inc. VAT)/$1,699.00 USD/€1,739.00 EUR (inc. VAT) from here: https://www.spitfireaudio.com/shop/a-z/spitfire-symphony-orchestra/ (Owners of any SSO libraries — SPITFIRE SYMPHONIC BRASS, SPITFIRE SYMPHONIC STRINGS, and/or SPITFIRE SYMPHONIC WOODWINDS — will see the price paid automatically reduce to account for those already purchased products when adding SSO to the cart.)
Note that Native Instruments' free KONTAKT PLAYER is included with SPITFIRE SYMPHONY ORCHESTRA, while Spitfire Audio's free Download Manager application for Mac or PC allows anyone to buy now and download anytime. 
For more in-depth information, including several superb-sounding audio demos, please visit the dedicated SPITFIRE SYMPHONY ORCHESTRA webpage here: https://www.spitfireaudio.com/shop/a-z/spitfire-symphony-orchestra/ 
Watch Spitfire Audio co-founder and Director Paul Thomson's overview of SPITFIRE SYMPHONY ORCHESTRA here: https://youtu.be/Tvm-xyK0mVM 
Watch Spitfire Audio co-founder and Director Paul Thomson's 'traditional' SPITFIRE MASSE video walkthrough here: https://youtu.be/-8C2qWaj22c 
Watch Spitfire Audio's powerful promo video for SPITFIRE SYMPHONY ORCHESTRA here: https://youtu.be/r6itu5LrH8k