The new year brings big news from Bitwig HQ. After extensive research and development we've now reached the next big milestone on our journey. Bitwig Studio 2 is very close to completion, and we're excited to share some details with you.
---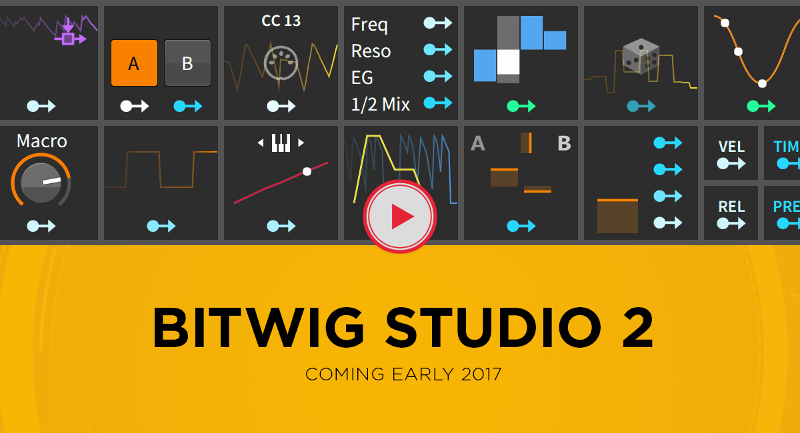 Released back in 2014, Bitwig Studio 1 was the first music production software to combine linear and non-linear sequencing on Windows, macOS and Linux. Combining cutting edge technologies like plug-in crash protection and a highly flexible user interface, alongside a lightning fast workflow experience for keyboard, mouse and touch screens, Bitwig Studio has attracted a large and steadily growing user base all over the world.
The planned release date of Bitwig Studio 2 is February 28th, 2017.
Before public release, we'll be submitting the beta version to a round of rigorous testing – and that phase starts now. Bitwig Studio 1 license holders can apply for a beta license now on our website.