Building on the success of the 12″ and 8″ Blues King tube amps, Supro rolls out a new, 5-Watt, 10″ model, with on-board spring reverb, switchable FET boost and Fat Drive circuits. The Blues King 10 delivers the authentic 6V6-powered tube-amp tone of the Chicago-made Supro combos from the 1950s. The Class-A power amp found in the Blues King 10 provides all the natural compression and touch-sensitive headroom that have made these vintage "single-ended" combos a go-to solution for studio recording since the early days of Rock and Roll.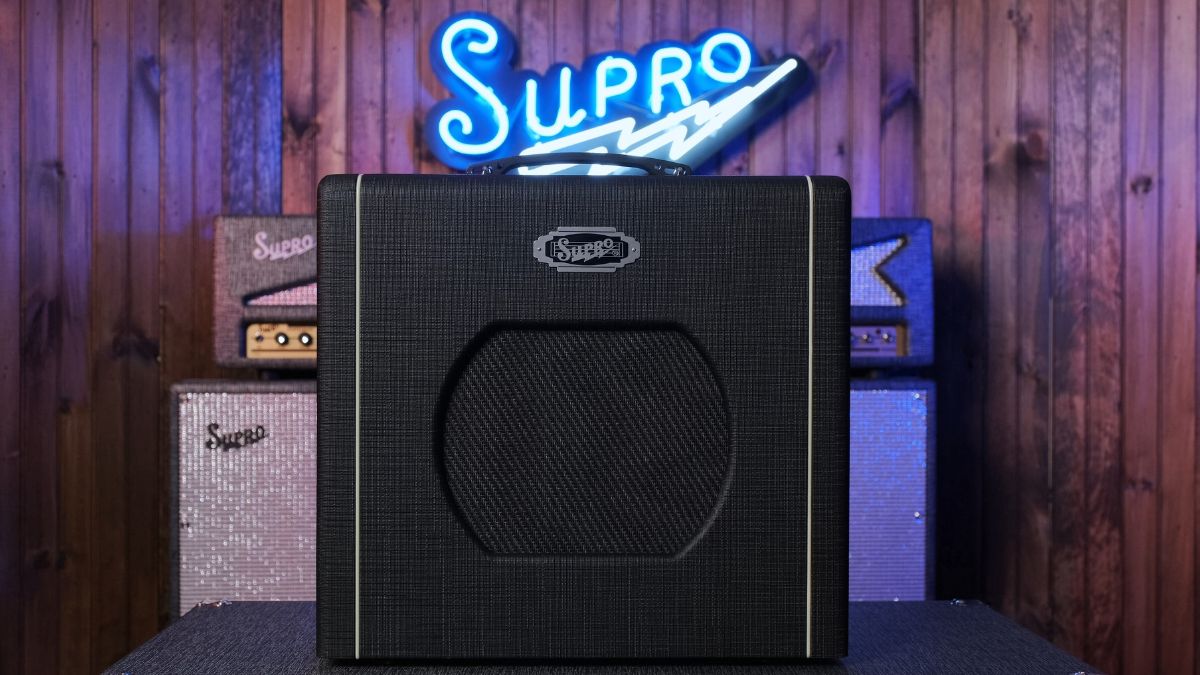 In addition to the traditional 12AX7 tube preamp in the Blues King 10, a BOOST function can also be switched into the signal path for an extra push. When even more gain is desired, the Blues King 10 offers a FAT DRIVE mode with a freshly designed CMOS tube emulator circuit that will send your tone soaring over the top with additional distortion and sustain. 2-band EQ and Master Volume controls join the footswitchable BOOST and DRIVE functions to help tailor the amp's sound for gigging, recording and home practice.
The 1810R Blues King features a custom-made genuine analog spring reverb and a line output located before the master volume for direct recording or slaving to another amp. The vintage-inspired poplar wood cabinetry is based on the mid-50's Comet model and comes loaded with a BK10 speaker. This custom-made 10" driver was specifically designed to capture the magic of the original field-coil speakers used in the earliest American tube amps.
FEATURES
5-watt 1×10" tube combo
Footswitchable boost and gain
Analog spring reverb
¼" line output
FET Boost
FAT Drive
Class-A tube power amp
Custom Supro BK10 speaker
1x 12AX7 preamp tube
1x 6V6 power tube