Saint Gély-du-Fesc – France – October 12th  2021 –

Two notes Audio Engineering

, the world leading innovator and manufacturer of analog & digital load boxes, attenuators and digital cabinet emulations, announces a new set of  DynIR virtual cabinets with legendary L.A. producer, Michael Nielsen.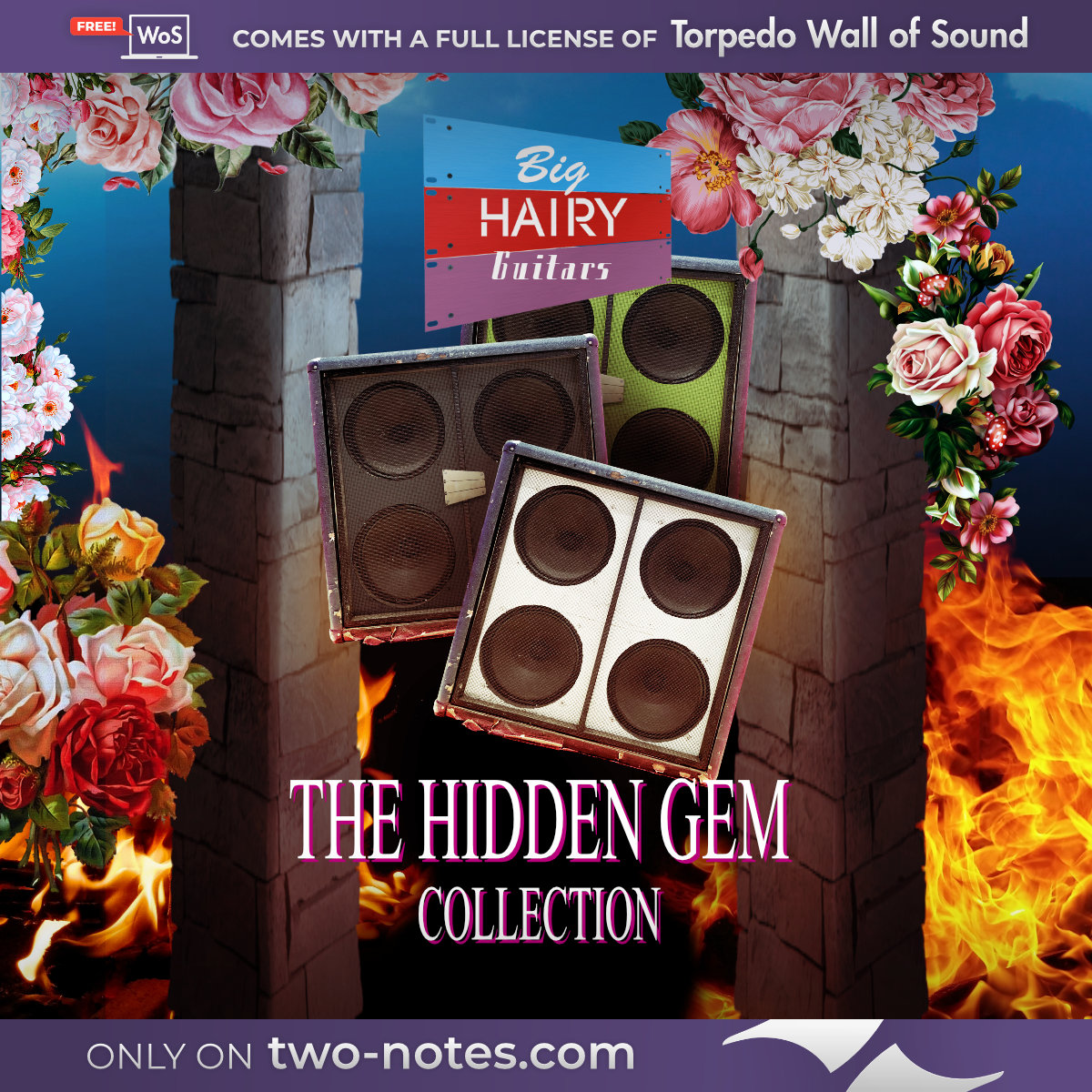 Following on from the incredible success of the "Big Hairy Guitar Collection", Two notes and Michael Nielsen have worked closely to curate 3 exclusive DynIR virtual cabinets, as previously owned and used by Steve Vai. Bought at an auction with a certificate of authenticity – not to mention being signed by the man himself – Michael has meticulously captured the original cabinet alongside two unique variations, all of which guarantee to supercharge guitarists' tonal firepower. All three DynIRs are available exclusively from the Two notes store either individually, or collectively in the 'Hidden Gem Collection', sitting rightfully amongst that the World's most in-demand, exclusive and incredible selection of virtual guitar cabinets.
The Hidden Gem Collection 
With a 'no-holds-barred' approach to capture, The Hidden Gem collection is a sure-fire hit within the Two notes community, offering a premium microphone collection, exquisite preamps & converters, and of course, Michael injecting his own personal flavour into the capture process. Cabinets within the Hidden Gem Collection include:
Alien White '86 – The original spec as previously owned by Steve Vai, loaded with original Celestion V30 speakers and used extensively on the road with David Lee Roth, not to mention his own solo material. From 1986 – 1993, this cab was a mainstay on the "Eat 'Em and Smile", "SkyScraper" and "Sex and Religion" tours.
Alien Black '87 – The same cabinet, this time loaded with the speakers more common at the time – the G12H 30W – the sound that defined guitar tone in the 80's and a fitting precursor to the legendary V30.
Alien Green '93 – An exclusive insight into the mind of Michael himself: the same legendary cabinet, this time outfitted with 20W UK Celestion Greenbacks, his personal favorite era of Greenbacks, giving a truly unique slant on this iconic cab.
This trio of cabinets have been meticulously captured with 8 industry standard microphones: Blue® Dragonfly, Shure® Unidyne III 545, Heil Sound® PR30, Sennheiser® MD409, Shure® SM57, Coles Electroacoustics® 4038, Beyerdynamic® M160 and Royer® R-121 – all through vintage API® 7600 channel strips with 212L preamps, into Apogee® Symphony converters. As you would expect, everything is connected via premium Mogami® cables, at Michael's Ninja Tracks studio, Los Angeles.
As we're sure you will agree, this truly is a little piece of guitar history available to guitarists of all walks!
The Hidden Gem DynIR virtual cabinets are compatible with all DynaIR-enabled Torpedo hardware (including Captor X, C.A.B. M+ and digital legacy products), 3rd party Torpedo embedded devices and the Torpedo Wall of Sound v4 audio plug-in (Mac/PC). Moreover, purchase of any of the DynIRs within the hidden gem collection unlocks a free lifetime license of the Wall of Sound Plugin!
For more information on Two notes' groundbreaking product roster and DynIR technology, please visit www.two-notes.com/