LONDON, UK: Spitfire Audio is proud to announce availability of KEPLER ORCHESTRA — originally putting German astronomer Johannes Kepler's discovery of the three laws governing orbital motion into musical motion as an aptly-named odyssey of orchestral sounds, articulations, and playing styles recorded in the crisp, vibrant acoustic of London's legendary AIR Studios' Studio 1 and presented in the sound-specialising British music technology company's interactive Systems Grid articulation mapping tool based on its innovative Evo Grid technology to allow anyone to easily write and create complex polyrhythms a la late-20th Century composers like John Adams, Steve Reich, and Terry Riley, realising ultra-realistic, dynamic polyrhythmic scores with ultimate control while the orchestral tools themselves take care of the hard work — as of May 23…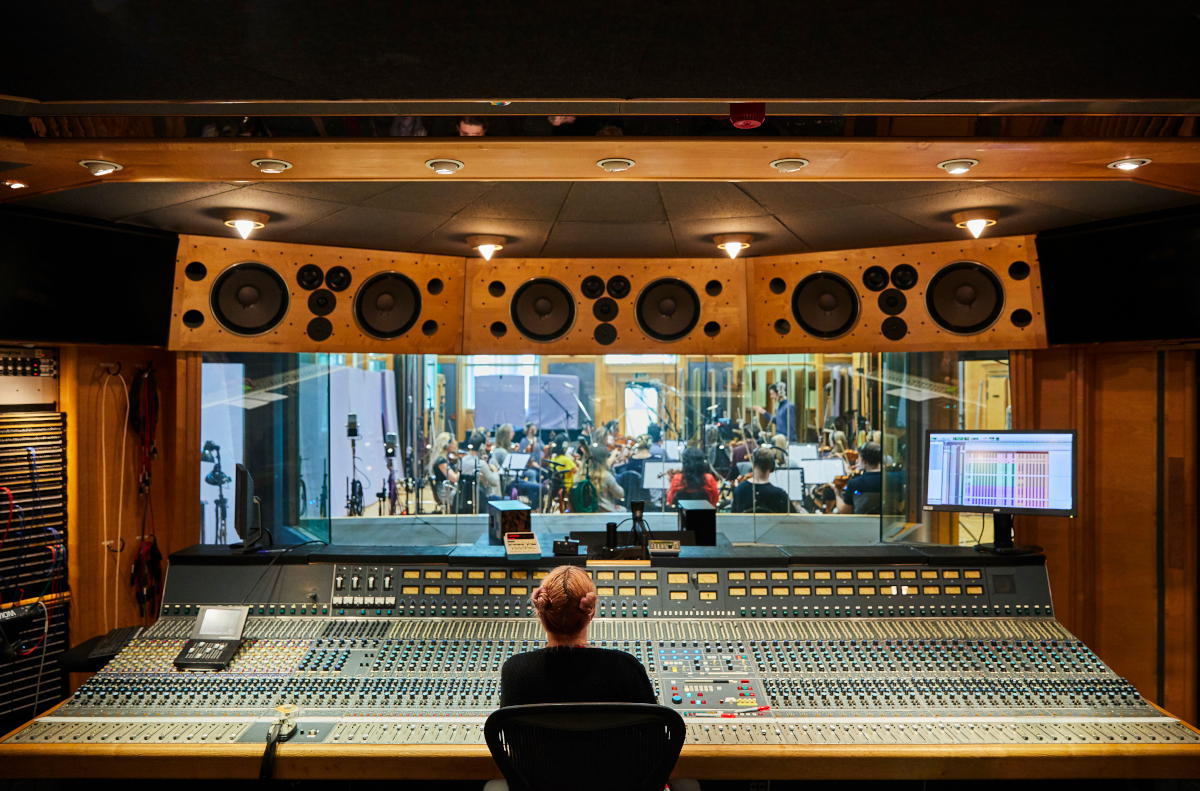 As an astronomically-inspired trek, creating KEPLER ORCHESTRA makes for fascinating reading, one which owes much to history, musical and otherwise. On the face of it, the great systems composers of the late 20th Century, such as John Adams, Philip Glass, Steve Reich, and Terry Riley, have had a huge influence on modern music, inspiring composers and artists the world over — from Germany's synth-centric Kraftwerk and Tangerine Dream throughout their trailblazing Seventies heyday and beyond to American musician and composer Cliff Martinez and comparative newcomers like Berlin-based German musician, composer, and record producer NilsFrahm alongside American singer-songwriter and multi-instrumentalist Sufjan Stevens. Systems music is based on repeated sounds with contrasting rhythmic subdivisions that move in and out of sync, reminiscent of planetary motion — each planet on its own journey, but working together in perfect harmony. Himself inspired by this concept, composer and Spitfire Audio co-founder Paul Thomson harboured a vision of sampling a set of innovative and versatile orchestral
articulations and playing styles, cyclical in nature, with the aim of enabling composers to score ultra-realistic repeated notes and complex polyrhythms using samples.
Seeking to put Paul Thomson's truly visionary idea into practice, Spitfire Audio turned back the pages of time to find its inspiration for naming this latest pet project. After all, history has a way of presenting perfect solutions, sometimes. Born back in 1571, Johannes Kepler was a German astronomer and mathematician, famed for his three laws of planetary motion. Knowledge of these laws, especially the area law (stating that a line segment joining a planet and the Sun sweeps out equal areas during equal intervals of time), provided the foundation for Sir Isaac Newton's famous law of universal gravitation (stating that every particle attracts every other particle in the universe with a force which is directly proportional to the product of their masses and inversely proportional to the square of the distance between their centres). Kepler was convinced "…that the geometrical things have provided the Creator with the model for decorating the whole world." In the theory of celestial harmony that Kepler developed in Harmonices Mundi (1619), he attempted to explain the proportions of the natural world — particularly the astronomical and
astrological aspects — in terms of music. The central set of 'harmonies' was the Musica Universalis (or Music of the Spheres) that had been studied by Pythagoras, Ptolemy, and many others before him. Fast-forwarding back to today, though, surely Spitfire Audio could conceivably be added to that luminary list!
London's legendary AIR Studios' Studio 1 once again proved to be the perfect setting for capturing KEPLER ORCHESTRA, having previously served as the recording location for Spitfire Audio's acclaimed BERNARD HERRMANN COMPOSER TOOLKIT — taking inspiration from the electric genius of its iconic composer namesake (noted for his lengthy legacy of fresh film scores such as Citizen Kane, Psycho, Taxi Driver, and Vertigo that continue to inspire today's composers) — and the SPITFIRE STUDIO ORCHESTRA series of world-class strings, brass, and woodwinds sample-based virtual instrument libraries respectively released in 2017 and 2019. Indeed, its 140m² floating floor (with a specially designed sliding door system that allows it to be divided into acoustically separated areas) comfortably accommodated a full orchestra made up of 40 strings, 13 woodwinds, and 19 brass, recorded as separate ensembles in the crisp, vibrant acoustic by renowned engineer Fiona Cruickshank — responsible for the resultant Full Mix option (available alongside multiple mic positions) — through the unique AIR-custom Neve/Focusrite large-format mixing desk with 72 channels incorporating original 'AIR Monserrat' mic preamps and GML automation. All 54 articulations and playing styles unique to KEPLER ORCHESTRA — many never sampled before — have been beautifully orchestrated by London- and Paris-based British composer Ben Foskett, with Spitfire Audio Production Manager Harry Wilson waving his production wand over the magical-sounding-musical-motions-to-be.
By presenting the KEPLER ORCHESTRA sample-based virtual instrument library in Spitfire Audio's sophisticated Systems Grid based on its innovative Evo Grid technology, the sound-specialising British music technology company has hereby solved a common compositional problem: permitting users to create realistic-sounding, complex interlocking polyrhythms — the simultaneous combination of contrasting rhythms — that are impossible to successfully produce using traditional samples. Similar to Evo Grid, Spitfire Audio's highly interactive Systems Grid is much more of an articulation mapping tool. That said, instead of employing EMS VCS3-like 'virtual' pegs to create different textures, this time the grid itself is split by time divisions — duplet (pair of equal notes to be performed in the time of three), triplet (group of three equal notes to be performed in the time of two or four), quintuplet (group of five notes to be performed in the time of three or four), and septuplet (group of seven notes to be performed in the time of four or six), tempo locked to the DAW (Digital Audio Workstation), which allows users to quickly create sophisticated combinations of
different rhythms. And as if that is not enticing enough in itself, Spitfire Audio has also solved the problem of re-bowing, a secondary feature that is almost impossible to recreate with samples when writing complex orchestrations! On top of that, users can pan and tweak each sound using the FX panel on the right hand side. Systems Grid itself is not a phrase library. Nor is it a series of evolutions. Rather it is a set of detailed and sophisticated articulations and raw materials, designed to provide users with the power to create their own complex, nuanced phrases with ease and control. KEPLER ORCHESTRA can, however, interpret its user's music and play it in unexpected ways, thanks to a number of innovative articulations: DOPPLERS — recreates the Doppler effect (increasing or decreasing the frequency of sound waves as the source and observer move towards or away from each other, causing the sudden change in pitch noticeable in a passing siren) by bending short notes down by a semitone, so that they sound like they are shooting past the listener; SHARDS — based on particle swarms, reminiscent of shards of light or the light that can be seen flashing out of an accretion disk, resulting in swells of sound that change dramatically in dynamic until they stop; MOMENTUM — based on light wave theory, notes increase and decrease both in speed and dynamic, from pulsing to accelerating; and WARPED — contains 30 contrasting sounds to add an extra layer of cosmic depth and atmosphere to polyrhythmic compositions, with each sound being produced using the organic sample content from the library, designed to add unique depth, texture, and atmosphere to any composition.
Wondering what Johannes Kepler might have made of his namesake KEPLER ORCHESTRA, had he lived in this day and age? Wonderment would likely be the end result. Regardless, progenitor Paul Thomson's proud postscript really rings true: "Whether you are just looking for something to help with your re-bowing or re-blowing parts, something to add a little bit of extra realism, something to add rhythmic dynamism to your tracks, or whether you want to really go full Adams, full Reich, and make your own systems music, adding that really cool palette of material to your repertoire, this is a really great resource — intuitive and easy to use, very inspirational, and I hope that it will help you to make some really great music." Music is the answer, and Spitfire Audio knows that for sure!
The 18,300 samples-strong KEPLER ORCHESTRA can be purchased and digitally downloaded (37.4 GB) for a time-limited introductory promo price of £199.00 GBP (inc. VAT)/$229.00 USD/€229.00 EUR (inc. VAT) until June 6, 2019 — rising thereafter to an RRP of £249.00 GBP (inc. VAT)/$299.00 USD/€299.00 EUR (inc. VAT) — from here: https://www.spitfireaudio.com/shop/a-z/kepler-orchestra/
KEPLER ORCHESTRA needs Native Instruments' KONTAKT PLAYER (5.6.8 or higher) — a free version of the KONTAKT sample playback engine (included in the purchase) — to run as a fully NKS (NATIVE KONTROL STANDARD®) supporting plug-in instrument for Mac (OS X 10.10 or later) or Windows (7, 8, or 10 — latest Service Pack, 32/64-bit), while Spitfire Audio's free Download Manager application allows anyone to buy now and download anytime.
For more in-depth information, including some superb-sounding audio demos, please visit the dedicated KEPLER ORCHESTRA webpage here:
https://www.spitfireaudio.com/shop/a-z/kepler-orchestra/
Watch Spitfire Audio co-founder Paul Thomson's 'traditional' video walkthrough of KEPLER ORCHESTRA here: https://youtu.be/jzNs44v7xQQ
Watch Spitfire Audio's astronomical KEPLER ORCHESTRA video playlist here:
https://www.youtube.com/playlist?list=PLliSrCAhG04cLtk1Ciduzqx9Mc7XttLii